Amano

Amano are leaders in the field of time recording hardware. They produce sophisticated data terminals that can cater for a diverse range of applications.

The MTX series of data terminals are fully programmable and come in two fundamental models. The MTX-20 has a keypad and 4 line x 16 character backlit display, while the MTX-10 has a six charcter display and no keypad functionality. The MTX is very modular in design and the MTX-10 can easily be upgraded to an MTX-20 by the simple insertion of a 20 series faceplate. MTX terminals are compatible with magstripe, barcode, touch memory, and proximity card input media. We are currently developing a smart card interface for the MTX. Optional modules are available for sounding signals (ie. start/stop times), for full power reserve, and for Ethernet connection
---


Handpunch

The HandPunch series of biometric terminals from Recognition System represents state of the art technology at a realistic price. We believe hand recognition to be the most reliable and effective form of biometric data capture. The HandPunch series readers are available in three basic configurations.

The HP2000 is the entry level unit, and it caters for up to 512 employees. The HP3000 adds the ability to sound signal devices such as a siren. The HP4000 adds greater employee capacity, as well as increased keypad functionality. All units have optional Ethernet connection.
---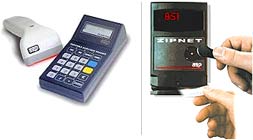 ASP

ASP Microcomputers is an Australian company that produces a wide range of data capture devices, with an emphasis on barcode technologies. We utilize ASP products in a wide range of our solutions, especially our more specialized systems such as production tracking.

---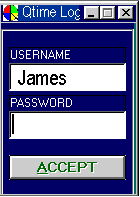 Qclock - P.C. Based

Using our clock emulation software package -Qclok- on a networked a P.C., users select their name and enter a password or pin number to create a transaction. Using a P.C. allows for a more user friendly interface for the employee. It also makes possible entry of very complex data for applications such as production tracking/costing.
---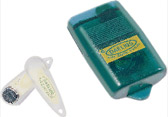 DAELIBS

Daelibs data recorders are very portable and economical. They use "touch memory" tags as the ID media. The Daelibs unit is well suited to applications where portability is of importance. We currently use Daelibs in our "Qstar" system.